Ovens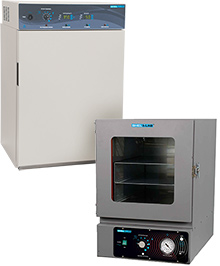 High Performance and Temperature Uniformity
Ovens from Sheldon Manufacturing include a diverse range of products for drying, baking, curing, outgassing, and moisture removal. Products include cleanroom, forced air, gravity convection, high performance, laboratory, and vacuum ovens from brands SHEL LAB, Cascade TEK, and Cascade Sciences.
Cascade TEK
manufacturers high quality forced air and vacuum ovens. Offering custom solutions for large variety of applications.
SHEL LAB provides ovens for fast heating and temperature recovery as well as uniformity for drying, baking, and curing needs.